Exercise your mind!
Our online programme develops the ability to think and speak clearly, confidently and persuasively. Each workshop is designed to inspire a passion for learning and communicating ideas, building up knowledge and the confidence to voice your opinion.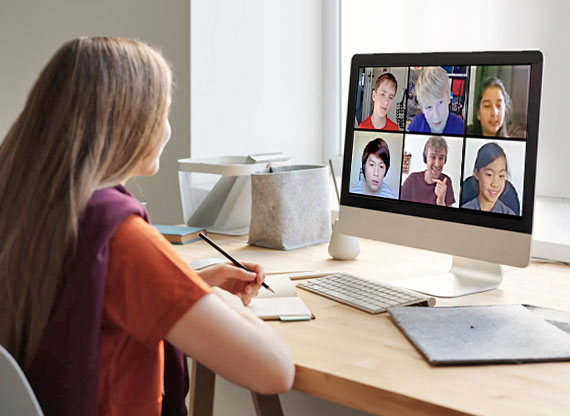 Live Online Workshops
In our highly interactive 50-minute Zoom workshops, students work with our team of lawyers and professional actors to develop a range of skills including the ability to think and perform under pressure, to construct logical and persuasive arguments through engaging and fun formats.  Over the JLC Programme students are introduced to a wide range of engaging and stimulating topics, including aspects of law, politics, economics and philosophy, developing the ability to speak confidently and fluently in the process.
A maximum of six students per tutor in the breakout rooms ensures plenty of opportunities to speak and receive feedback from our tutors, boosting confidence and ability.
New topics and challenges every term to allow students to progress through our 10 level certificate system, with an average of 90% of our students each term returning.
WORKSHOPS cost £19.20 (price includes VAT) per session – booked in blocks
WE ARE AN APPROVED ACTIVITY PROVIDER FOR THE DUKE OF EDINBURGH'S AWARDS (UK) AND THE CHILDREN'S UNIVERSITY
The JLC Guarantee applies when you book a block of workshops, with a full refund if you decide not to proceed after attending the first session
 'My daughter thoroughly enjoys her time at the club – it's the only one she doesn't need a 'parental push' for!'
Wimbledon parent